Patient Testimonials
---
Share Your Experience!
Discover what our patients have to say regarding their office visit, surgical experience or recovery process. We also encourage our existing patients to share their own experience!
Micah
Failed L5-S1 back fusion Repair and Fix
"I had a Failed L5-S1 back fusion from 2016 I suffered with pain for Five years and seen various other Surgeons and they all said there wasn't much they could do to help or fix the problems. In 2021 I finally was able to get a referral from my regular Dr. to see Dr. Levy and from the 1st apt he knew what was wrong and set out a plan to fix my back pain issues. He was very helpful and explained the whole process along with his amazing staff. He removed all the old fusion hardware and refused my L5-S1 from the front. The day I left the hospital I was pain free and been doing well every since. Dr. Levy gave gave my quality of life back me when no else would help or attempt to fix my back issues. Dr. Levy is a true surgeon that you can set down with and talk with and he listens to all your concerns. "
"I meet Dr. Armond L. Levy in January 2013 after having a TIA that affected the left side of my body in November of 2012. I had been seen by 2 other Neurologists before I was scheduled to see him. By then, the cause of my TIA had been diagnosed and it had been determined I needed surgery, but my Neurologist had not told me this, yet. When I met with Dr Levy, he was very matter of fact and to the point. He explained my diagnoses, Moyamoya Disease (blocked arteries in the brain) and the procedure to alleviate the problem. I heard 'brain surgery' and was frighten by the thought of it! Dr Levy read my frighten expression and quickly added that 'the surgery was on the surface of the brain'. He went on to give a detail description of the surgery. I was scheduled and had the surgery in April of 2013. The surgery went well. After the surgery, I took my time getting back to my life as instructed. Here I am, nine and a half years later doing very well health wise. The right side of my brain is getting all the blood supply it needs, thanks to Dr Armond L. Levy! Since Moyamoya Disease is progressive, I know I would not be alive today without the surgery performed by Dr Armond L. Levy in 2013. Thank you Dr Levy!! "
Heather V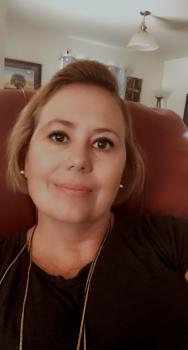 "I am soooo thankful I found Dr.Levy. He truly is the best or the best and worth the wait. The staff are an amazing team and so friendly. I had a failed spinal fusion L4 &L5. December 2018 at our last duty station is was when I had the surgery is was horrible and a horrible Doctor. It took forever for me to be able to stand and walk by myself, recovery sucked. The incisions he made on my back where ridicules! When we moved to Scott AFB in 2020 I was in so much pain. I saw Dr.Levy and he laid everything out for me on what my options were and what treatment would be best. I needed to have some hardware taken out first and then had a fusion L4-S1. I had the surgery May 2021. I was able to walk almost right after survey! NO pain (except the incision site which was done from the front by my bellybutton ). I think it's called ALIF fusion. My recovery went well! I have been able to participate in life again! I've gone kayaking, horseback riding and so much more! I will forever be grateful for Dr.Levy, he gave me my life back. I know that sometimes you have to wait to get an appointment to see him but honestly that tells you how Good of a doctor he is! Again totally work it. "
Linda M. Guhe
Spinal Cord Stimulator Surgery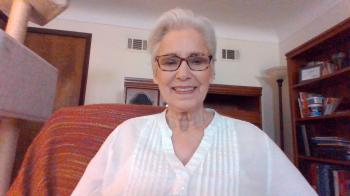 "Dr. Levy is the 'simply the best'. Three years ago he performed surgery for a Spinal Cord Stimulator (SCS) that has decreased my lower back pain. I met with Dr. Levy today with further questions about the SCS. He answered my questions, made recommendations and gave suggestions that were in my best interest. He is very personal and professional at the same time. I highly recommend Dr. Levy. "
Maggie F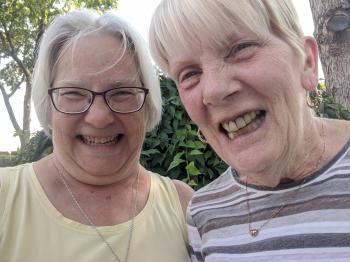 "Maggie is doing fantastic. Dr Romero is planning some Neuro speech to facilitate her short term memory and aphasia. Ohhhh were coming to see you."
Shanna Gayer
Removal of Schwannoma Tumor
"Dr. Levy listened to me and knew something was wrong when I had been to four doctors before him and had no answers? I felt like he put my care as a priority and Jill was also helpful getting me through the preop testing and appointments before my big surgery.
I had right sided weakness and right foot drop. I was tripping and writing like a child and was out of work for months before my surgery and now all of my symptoms are gone!! I am so happy and lucky to have Dr. Levy's and his office by my side for this adventure and would recommend him to anyone and trust him with my family! "
"Acute pain was radiating down my right hip and leg. My quality of life had been diminished to pain and suffering. After a thorough examination and MRI, Dr. Levy discovered a synovial cyst that was embedded on a nerve between my L2 and L3.
From the moment I met Dr. Levy, he was compassionate, caring and supportive. But it was his attention to detail and precision during surgery that allows me to walk pain free today.
On another note, I also appreciated his caring staff. Much like Dr. Levy, his staff was friendly and professional as they answered my many questions and concerns. I am very grateful that I was in the hands of a compassionate, confident and caring team. It made all the difference in my time of need.
"
Magdalen "Maggie" Fitch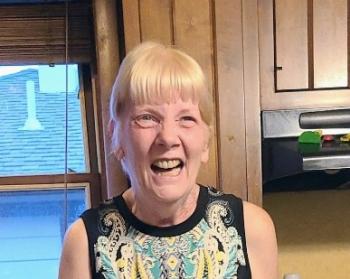 "Maggie Fitch
September 15, 2020
THANK YOU, DR. LEVY and TEAM.
On August 18, 2019, Maggie awakened with a headache, She was prone to migraines and took her migraine medicine. But after a few hours it was not getting better. She was supposed to meet her mother and sisters at noon for lunch. But her husband called 911 when she was not able to focus on their conversation.
Maggie arrived at Hamot Medical Center around 3p within minutes of arriving she was diagnosed with a Grade 5 aneurysm bleed. By the time her family arrived she was intubated and sedated. Dr Levy and team were paged. The prognosis was not good, a grade 5 bleed is as bad as it gets. He spoke with my husband and family, I was going to surgery and he couldn't guarantee she would make it. Her husband and family spent the next 6 hrs waiting. Dr. Levy found and fixed the bleed and then did a craniotomy to relieve the pressure and removed the blood from around her brain.
Maggie spent 10 days in ICU fighting back. She developed complications that set her back. After her hospital stay she was sent to inpatient rehab and was there for 2 weeks and developed UTI's twice. They discharged her to home. She was home for 3 weeks and was not thriving. After much conversation her husband decided to try rehab again only not inpatient. Maggie then spent the next 3 months in a skilled nursing rehab center.
She was then discharged to home with home care and home therapy.
We have told her the story many times but still cannot appreciate the severity of her condition.
Before Dr Levy left Hamot Medical center for home he asked us to give her a chance, at least 2 years with continued progress
That was 13 months ago.
Maggie can walk, talk, bathe, dress, and feed myself. I can have a phone conversation with some directions. I can do light housekeeping: load and unload the dishwasher and sweep the floors.
She has been discharged from physical and occupational therapy. But continues with speech therapy. She is challenged with conversation at times the words just won't come out right. She can hold a phone conversation but can't make a phone call yet.
Maggie is still a work in progress.
Her husband and family believe that if Dr Levy had not been on call that weekend Maggie's outcome could have been very different.
Sincerely,
Debbie Kunkel
Lou Fitch
"
Scott (Scooter)Hancock
total disc replacement c-5-6 c-6-7
"I came to Dr. Levy with severe neck pain down my arm and into my index and fore fingers.I was referred to him by Dr. Stynowick.A pain management doctor. He went over the MRI with me and explained his proposal of total disc replacement verses fusion.He was very thorough.He told me of the risk of stressing the other discs in my neck but explained the benefit of more range of motion.Now I am going to tell you that I have been very hard on my 59 year old body.I was a mover for 30 years of my life and I have been a tractor trailer driver since 1980.I have also ridden motor cycles around our nation for over 40 years.I decided to get a second opinion because this is some pretty scary stuff to a guy like me.The other surgeon said I was to old for disc replacement and would have to fuse my neck.I went back and consulted with Dr. levy again.He explained that fusion can be done if disc replacement somehow doesn't work but not the other way around.He did the surgery successfully and gave me the time I needed to heal."
Jeff M
C 5/6 and 6/7 Disc Replacement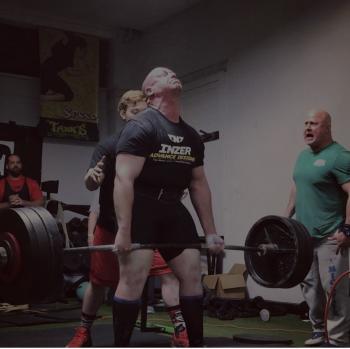 "Dr. Levy performed surgery on me in April of 2019. Needless to say that I was very nervous and trepidatious to doing any kind of surgery, much less on my neck. I originally injured my neck lifting weights. The injury led to an impinged nerve which caused numbness in my right arm from the forearm to the tip of my thumb. My tricep was not firing at all and my bicep function was comprised as well. I am a competitive powerlifter and I am 50 years old, so I am more prone to injuries and slower to recover. Also, having critical body parts not working is very detrimental to my success in the sport. I really wanted to get this fixed properly and "give it a run" while I still could.
Dr. Levy made me feel very confident and put my mind at ease from the very day I first met him. He seemed not only interested in helping me heal, but almost seemed excited about the opportunity to perform this surgery. I loved that attitude about him!
I am currently 8 months post surgery and my nerve is regenerating. It is not 100%, but it should not be at this time as the nerve regenerates only 1 inch monthly. However, my lifts have never been better! I have squatted over 800 lbs for reps for the first time in my life and my bench press, which has ALWAYS been my nemesis, is in the mid 400's now. I never dreamed that it would be that good and I can only imagine what to expect once I become fully healthy! I give Dr. Levy all the credit! He is an amazing surgeon that I trust completely!"
Denise S.
S1-L5 discectomy and cyst removal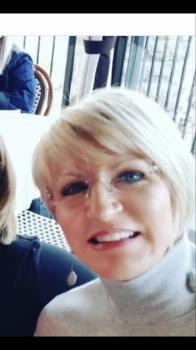 "OUTSTANDING staff and Doctor! I was appointed right away! Dr. Levy went over the MRI thoroughly and explained it clearly. Surgery happened very soon after that! Staff answered emails almost immediately! Dr . Levy is very kind and professional and an excellent surgeon! After surgery I never even needed a Tylenol! I am 7 days post op now. His surgery center is clean and spotless and his surgical staff is knowledgeable and caring! When I told them I was claustrophobic and didn't want to panic, well they listened bc I didn't even know what hit me! LOL I went out under the anesthesia! Yay! I know that I was in excellent hands and I couldn't have been in a better place! I am very happy! Do not delay in choosing Dr. Armand Levy to be your neurosurgeon!! D"
Linda
C4-5 & 5-6 disc replacement
"Before seeing Dr. Levy I had been to 2 different ortho-spine doctors for severe lower back pain. One doc told me there was nothing he could do and the other one gave me a 50% chance of being able to relieve my pain. I was receiving epidural shots every 3-4 months. When I called Dr. Levy's office, I was in the middle of the worst flare up I have ever had. I had already been off work for 2 weeks. Jill told me that the doctor would want to see a more recent MRI so I went to my PCP and requested a full spinal MRI because I was also having some numbness and tingling in my fingers. I received a call from their office as soon as they got my MRI results to get me into the office as soon as they could. It turned out I had such severe stenosis in my cervical spine that Dr. Levy was concerned about my being paralyzed if something was not done rather quickly. I was a little freaked out by that because I had no pain and minor symptoms but Dr. Levy did a great job. He was very thorough in explaining everything to us prior to and after the surgery. I am very happy with the results and the fact that I am walking and not paralyzed. We are still planning on revisiting my lower back problem a little later. It scares me to think what may have happened if I had not gone to see him. "
Pam P.
Meyelogram, Cat Scan, Pain Center
"A spinal tumor, S-1, and the MRI & Pain Center sent me to Dr. Levy. Scared to death. I read all his patients' reviews but still feared a surgery that I couldn't bounce back from at age 71, knowing what my other 20plus ortho surgeries had been like since 1951 I had polio at age 18 mos.
Pleasant surprise - he wasn't knife happy (to make a buck) & he ordered 2 more rough tests.
There's no urgency to remove the cyst, except for the hard pain I've had for a year. (Fell & broke my pelvis Jan 2018)
We're trying some pain control options, & I'm so mentally relieved. I've been at the end of my rope so long now, & will use the next several months trying to get stronger. But if the time comes, no one else willl operate on me except Dr. Levy. He's right on top of the game. I had excellent doctors in Chicago, and now have one in St. Louis that I will trust.
I hope he becomes exceedingly rich & famous for his skills. Believe the reviews. Believe in him too."
"I Love this Dr. Because of Dr. Levy I have a Heathy Pain Free life again. This after 7 years of terrible discomfort, and shots and pain. I tell everyone who may need his help to go see him. He also did miracles for my wife. If I needed any help in the future , I would run to him."
"I recently was treated by Dr. Levy to relieve horrible pains in my lower back, left hip, leg, ankle, foot and big toe. After reviewing my MRI, he determined that I was suffering from constricted nerves at the nerve openings at L4 and L5, ( this was not the diagnosis of prior MRI reviews by my GP and the Chiropractor/ Pain Management Physician that had determined the pain was coming from bone spurs further up my spine ).
I decided after reviewing Dr. Levy's qualifications that if I were going to follow anyone's opinion, it was be his.
That was a very, very good decision because not only did he fix the problem with a minimally invasive surgery, I was up walking the next morning with ZERO PAIN and never once did I need so much as an aspirin for any type of relief, and coming from someone that thinks a sedative might be needed before a haircut, that was AMAZING !
I spent close to a day prior to deciding to visit Dr. Levy reading the reviews of not only the referrals I had been given by my GP and Physical Therapist, but other Neurosurgeons I found online. That was mind numbing as the reviews were written based on seemingly stupid things, like how long the wait time was to see the doctor, bedside manners and what someone thought about the way the Receptionist greeted them. When I came to Dr. Levy's reviews ( 4.8 / 5 and 108 reviews out of 122 were flawless ) I decided that he would be the one for me. He is very talented and an expert at his craft and I strongly would ( and have already ) recommend him and will continue to do so.
And for the record, ( if you truly think these are deciding factors to determine someone's talent ) his bedside manner was fine for me, his office was squeaky clean, his office staff was super friendly and professional and the wait time to see the doctor was minimal....."