Patient Testimonials
---
Share Your Experience!
Discover what our patients have to say regarding their office visit, surgical experience or recovery process. We also encourage our existing patients to share their own experience!
Becky Paoni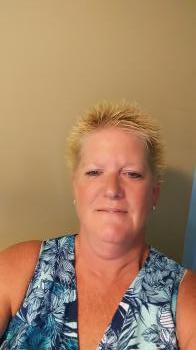 "Words cannot describe how Dr. Levy's care and bedside manner...
He's the man with the velvet hands... Seriously...
I had put him through the challenge and a lot of caffeine.. Lol.. I was a Hot Mess!!.. He looked at my x-rays and started shaking his head not knowing where to start... He sat me down explained the procedure to me, and we scheduled the surgery to have the hardware removed and replaced it with new hardware to strengthen my neck in two spots...
Dr. Armond Levy was the third Dr. I called that day and Jill got me in to see him right away to discuss my options..
Still have one more surgery to go... Through the back of the cervical spine... A nice Zipper as he put it...
Thank you Dr. Levy and your staff for what you have done for me..
Becky"
Dan Carroll
Surgery for a Cerebral Aneursym
"Dr Levy performed surgery for a ruptured Cerebral Aneursym in September 2008. I had about 15 minutes to make a decision on surgery because he had to call his team to schedule surgery for the next day. In the few minutes Dr. Levy spoke to my family and I he gave us confidence the surgery would be successful. Two of my daughters are healthcare professionals . It has been almost 10 years after the surgery and I am doing well. Thank you Dr. Levy I would make the same decision again."
Patricia L. Goldkuhl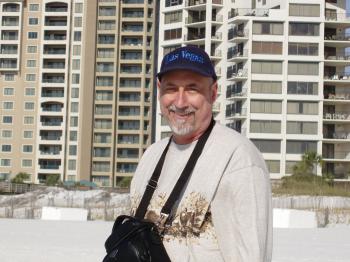 "Dr Levy is the best , Even though this was terminal he was only given 3-6 months to live . Dr. Levy we got 14 months . Dr Levy gave my husband the best care and was great to the rest of our family .He never was in a rush , always answered all our questions. When I didn't understand what he was explaining, he would always explain it to where i could understand everything he was doing. Its been 9 years and all the patients he sees and I just sent him a message and ask if he remember me and My Al . He said of course I remember you and Al. Dr. Levy takes the time to get to know you , and he truly cares for not just the patient but for my needs too . If you need to call him The staff was always very helpful and was so nice. I thank God for Dr. Levy for the time he gave me . I will always be grateful for all he did to keep my Al out of Pain and gave him the best care I could ask for. Thank You again Dr. Levy for all you did. Your The Best !!!!"
mschwoeppe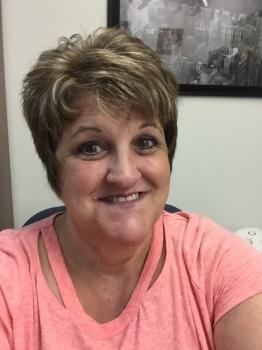 "I had a botched neck surgery in 2008, my quality of life was poor, I was unable to play with my children, work in my garden, at work I would hold my head in my hands because it felt so heavy, I was unable to do anything without excruciating pain. Was referred to Dr. Levy, who after seeing my x-rays stated my neck was collapsed. He had to take out all the old hardware in my neck and re-do the first surgery. Dr. Levy has been a blessing in my life, no other surgeon would attempt to fix my neck, not even the head neurosurgeon at Big Johns (Mercy) in Saint Louis. I am now more active in life, able to work every day, and feel my quality of life has improved immensely. I trust Dr. Levy, and I also highly recommend him to anyone having neck issues. "
Michele
Ifuse sacroiliac joint fusion left side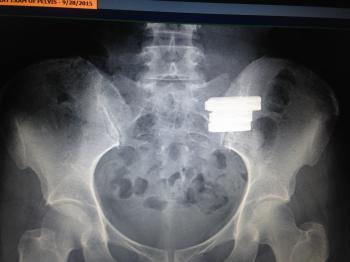 "From the first meeting, Dr Levy made me feel comfortable. He listened to the reasons for my visit and my complaints. I had severe sacroiliac joint dysfunction from a fall to the butt/hip 16 years ago! I had been suffering so long but having ifuse was the best choice ever! I no longer feel that nagging pain and instability that plagued me for so many years. The surgery was great. I went home a few hours after and have seen nothing but great results thus far!
It's only been two weeks but the terrible pain I endured is a thing of the past! I would recommend Dr Levy to all!"
Ms. Thompson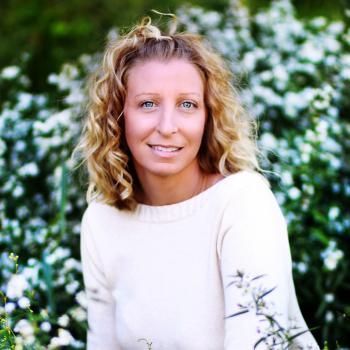 "A special thanks to Dr. Armond Levy and his medical staff. After seeing multiple doctors, I was blessed to be referred to Dr. Levy. Dr. Levy's friendly staff was able to fit me in their schedule within 12 hours of calling for an appointment. Dr. Levy communicated with me every medical option in regards to my herniated disc. Within 23 hours of my appointment, Dr. Levy was preforming my cervical disc replacement. Words cannot express the gratitude I have for Dr. Levy and his staff the day of surgery, post-surgery communications, and the timely manner of my appointments. Thank You!
"
Randy Nagel
Triple Lumbar Laminectomy & Discectomy / Ruptured Disc Repair Surgery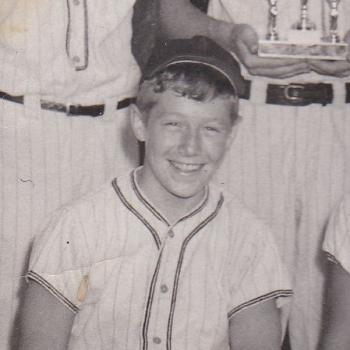 "In 2008 I could not hardly walk. When I did walk I was bent at the waist due to what used to be called lumbago. After surgery I was home the same day, pain free!!!! :)
In 2010 I had a fall that resulted in a Ruptured Disc. I think it was L-4 or 5. It was impinging on my spinal cord about a quarter of an inch. Dr. Levy entered through the lamina with a small tube and snipped off the impinging disc material and pulled it out of the tube. After a rehab period all was good again. Pain free again!!!! :)
"
"My God has truly blessed me and this surgeon for leading me to him and allowing his power to work through Dr Levy. All my procedures were done plus lung cancer part of one lung removed in a year & 10 months. Have done whatever feel awesome & blessed. Would meet Dr Levy anywhere if I needed a Neurological procedure (even Wal-Mart). Mistakes happen GOD is Forgiving why can't this happen with people & business . Praise be to you Dr Levy & staff. May God always be with you. Amen"